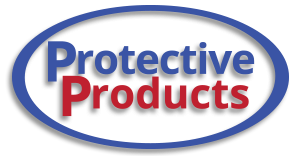 We strive to ensure that the South African Industry obtains maximum advantage from the latest technological breakthroughs
We specialise in the evaluation and rectification of problem areas within the R & D, prototyping as well as the production environment, including the Quality Assurance processes, by developing and/or supplying high quality, innovative, automated technical solutions.
We offer our skill and experience as a consulting service to cost- effectively provide technical evaluation, problem solving & support and to enhance your products & processes. To complement this service Protective Products designs and builds specialised machines to suit our client's unique needs.
Our Strategy
We maintain close technical alliances and regular contact with the world's leading technology and manufacturing facilities, in order to supply superior products and services. Through our multi-disciplinary engineering capabilities we ensure that the most cost–effective combination of technologies is applied to each application.
As either Consultants of Project Managers we provide specialist technical and management leadership throughout the complete engineering cycle, essential in new product/process development, including:
Detailed problem analysis and definition (isolating the 'true' problem areas and quantifying impact).
Establishment of detailed user requirement specifications, ensuring that the problem is addressed correctly, and that the machine/solution is customised to your company's value system and constraints.
Concept development and quantitative trade-offs for selection of the technique best matching your value system for each individual requirement.
Phased development, manufacturing and evaluation to minimise financial and technical risks.
Environmental qualification of the subsystems and completed product.
Commissioning and in-field optimisation of interfaces, processes and reporting.
We believe in maximising client involvement and communication throughout all phases of the project, to ensure long-term cost effectiveness and client satisfaction of each system we supply.